Welcome to Cambridgeshire IVC
Kick start your social life! IVC is a vibrant club where there's always something happening… from bridge to bands, pubs to parties, curries to club night.
Tuesday night is Club night - a great opportunity for meeting old and new friends, discuss what's coming up and for finding out all the latest hot gossip!
Our monthly bulletin is always brimming with Interest, Variety and Culture so you can try new things, make new friends.
Kick start your social life - to find out about joining Contact Us Now…
Regular Events
There are certain events that happen each week. We meet every Tuesday in The Castle Inn, 38 Castle St Cambridge CB3 0AJ, from 8:00 p.m. for our club night. There are weekly Bridge sessions and regular visits to local music venues.
More…
Packed Program
The members of the club put on a wide range of activities. These might range from meeting up with a few other members for a drink in a local pub, going to the theatre or music events, walks in the country, BBQs and Parties. Really anything goes.
More…
Special Events
The committee arrange some major events which are held during the year. These are a chance to "get your glad rags on". There is normally a Summer Party/BBQ and a Christmas Party with dancing, sometimes held in one of the colleges.
More…
About us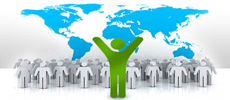 Cambridgeshire IVC is a vibrant and friendly social activities club based in the historic city of Cambridge, UK. Founded in the 1940s by a couple of student friends who were looking to continue their social life after graduation IVC is now a national network of social Clubs with 40 groups and 3,200 members. This means that our members have access to events around the country as well as those hosted by our 70 or so Cambridge based members.
Membership
Applications for Membership are open to any adult, singles or couples (most of our members are 40+) and our joining process helps ensure it is the right club for you before committing any money. For this you get:
The monthly bulletin
Access to Member-Only area for event details, photographic assignment and blogging.
Subscription to the events mailing list for ad-hoc events.
Please do come along and try us out to see if we are the right sort of club for you.
See full details…